One of the greatest joys of being a homeowner is having the privilege to feed a crowd. Whether you're inviting the whole cavalry of family and friends, or hosting an intimate get-together, it doesn't have to be complicated either.
If you're looking for something unrefined and simple, warm and inviting, you're in the right place. Here, we're exploring five of the heartiest recipes that are perfect for every occasion — selected by our food-loving estate and lettings agency team in Holmfirth.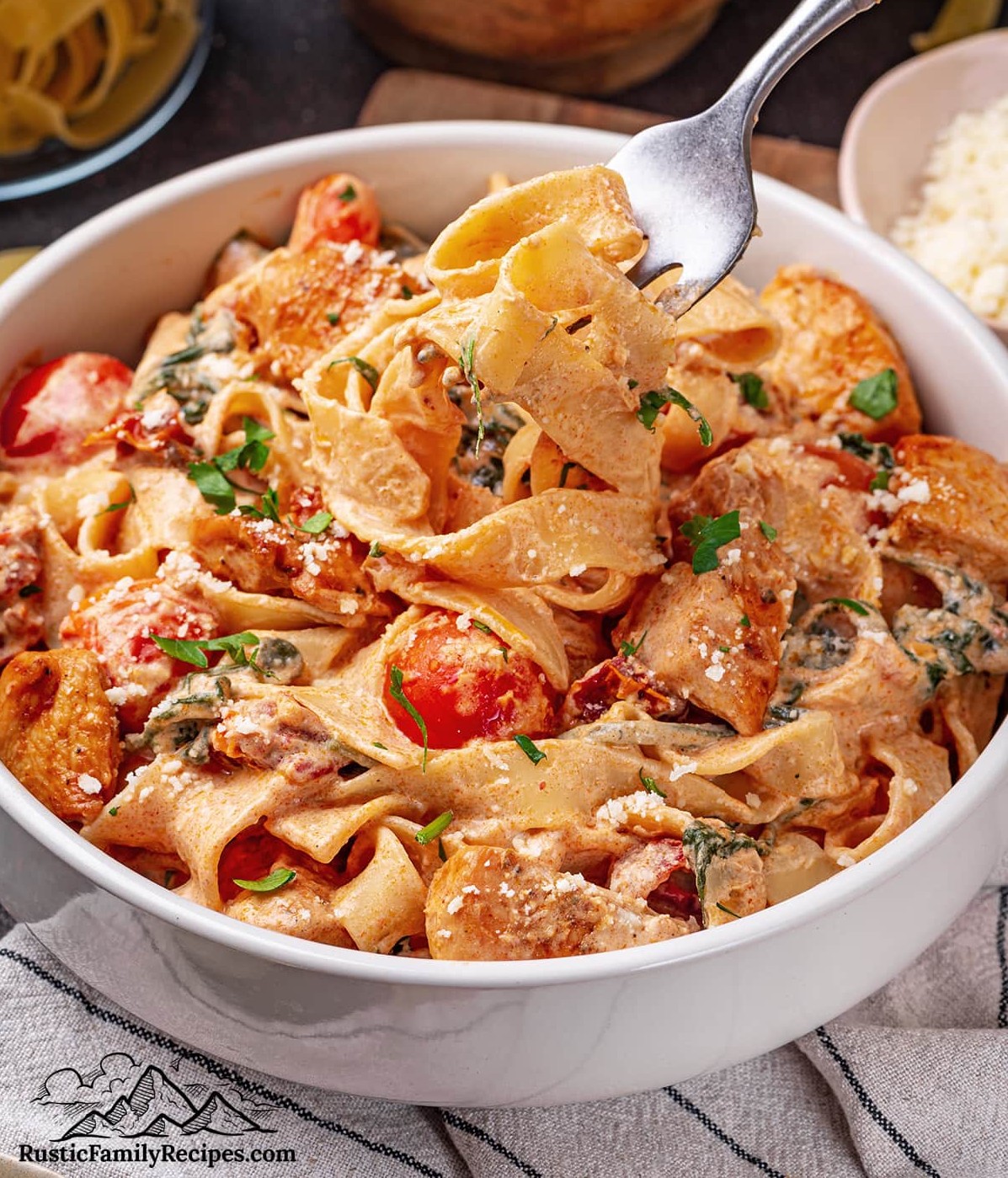 Tuscan tagliatelle
Quick, flavoursome, and satisfying, tuscan chicken pasta has been a firm favourite of ours throughout these cold winter months.
Tossing tender tagliatelle in a creamy tomato sauce, it's a versatile dish that works well with an endless combination of ingredients — from tomatoes and spinach, to mushrooms and broccoli, and anything in between. As with any pasta dish, we love how flexible you can be with the pasta pairing too!
Head to Rustic Family Recipes for the full step-by-step instructions.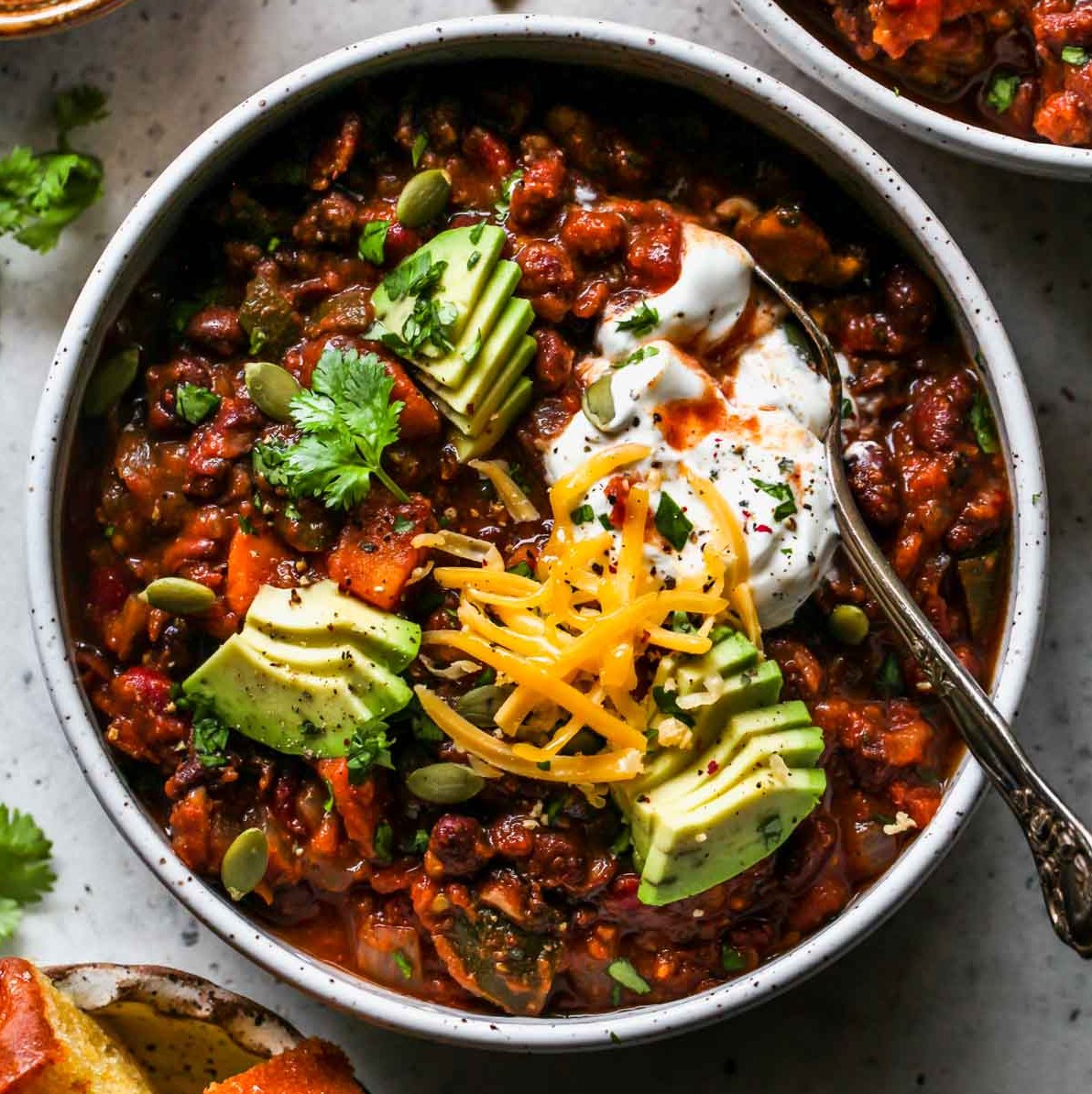 Sweet potato and black bean chilli
The winning combination of sweet and spicy, this slow-cooked comfort food is a go-to for every occasion.
Besides a little bit of chopping to prepare the ingredients, it's super simple and low-maintenance to make too — just throw everything into a big pot and let it do its thing for a few hours. The longer you leave it, the thicker the body of the dish will get, giving you plenty of opportunity to load it with toppings afterwards. The delicious, smoky scent that fills your home is a treat too!
Dishing Out Health has all the recipe details.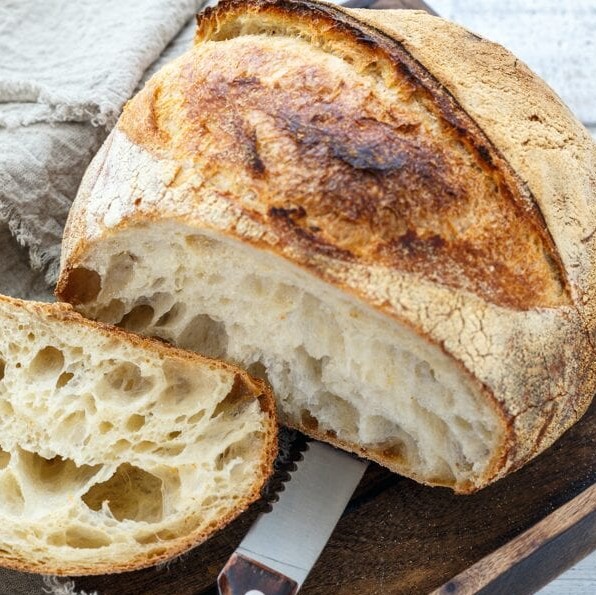 Farm-style crusty bread loaf
Recipes using staple ingredients that are always stashed away in the cupboard are the best – not least when you can throw them together, with minimal fuss. Baker or non baker, this rustic bread loaf is simple to make, as it doesn't require any fancy kitchen tools or laborious preparation. Just five items, a bit of elbow grease, and some patience.
Plus, it can be paired with an endless combination of dishes – from bubble and squeak to scrambled eggs on toast, soap and sandwiches or crispy croutons. And who doesn't love the smell of fresh bread?
Catch the full recipe on Shelf Cooking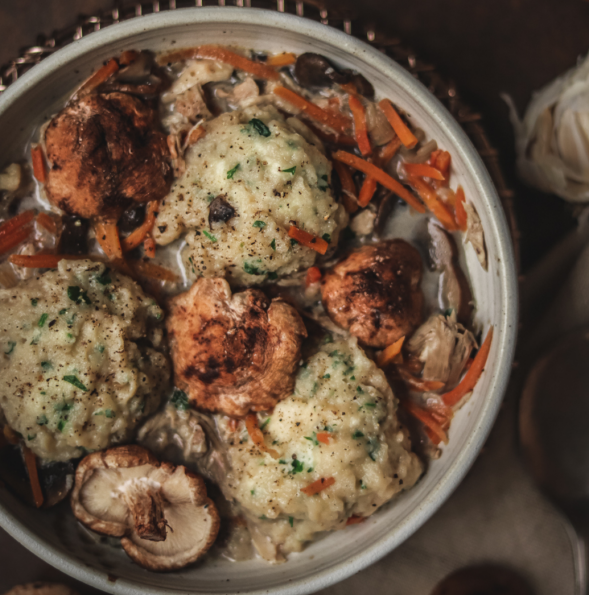 Chicken and mushroom drop dumplings
Classic comfort food with a twist, this winter warmer brings even more flavour to the traditional dumpling recipe. Combining juicy rotisserie chicken with mushroom and parmesan, it's an umami plating that we just can't get enough of at Holmfirth estate agent Applegate Properties.
If you want to make it meatless, you could skip the chicken and just use vegetable broth. And, if you're keen to shave some time off too, there are plenty of hacks listed here, via The Gourmet Bon Vivant.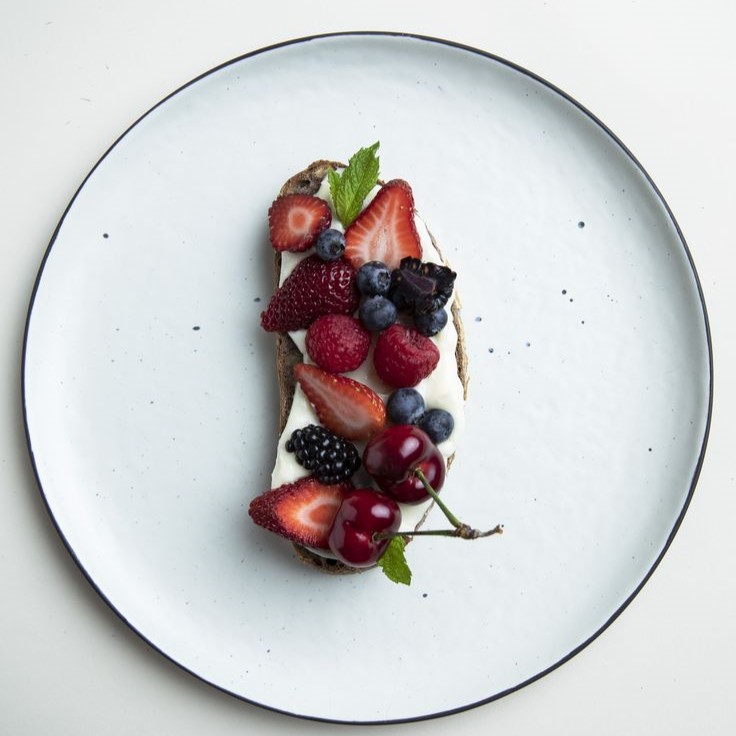 Berry-topped toast with marshmallow creme
Nothing says 'rustic' quite like locally-foraged fruits. Another beautifully-versatile recipe, this sweet treat is perfect as a breakfast dish or after-dinner dessert. With a berry mix of your choosing, crunchy walnut toast and light marshmallow creme complement, it's a texture combination like no other.
Even better, any leftovers can be used as a delicious dip with future concoctions. Waste not, want not!
Catch the full recipe on Yummly.
Let us know on LinkedIn, Facebook, Instagram or Twitter if you give any of these a try! Or, perhaps you have your own favourites that you're keen to share?