Here in Yorkshire, we're graced with some of the most breath-taking scenery in the country, and within the landscape are some fantastic, quirky, and soulful businesses – which we love!
So, we decided to dedicate a blog series to the companies that are at the heart and soul of the area, so you can find out a little more about them.
Up next, we hear from Shannon Martin, CEO and founder of Dotty Bridal...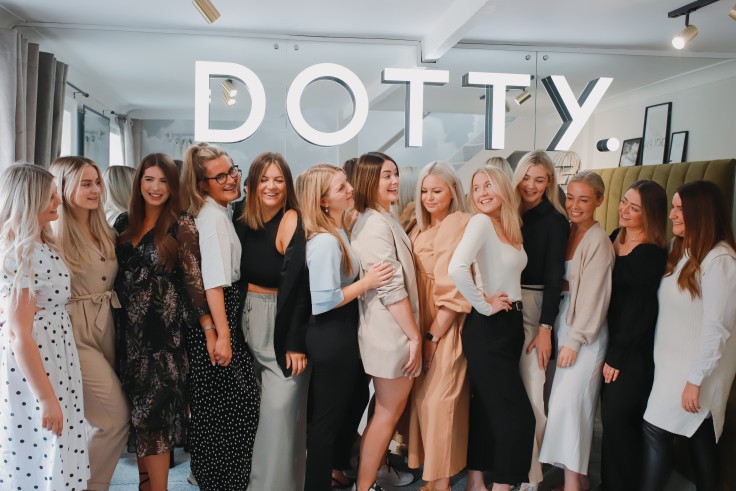 Sum up your business in 100 words…
We're a chain of award-winning bridal shops that cater for a variety of brides. Our sample boutique, Off The Peg, is excellent for lower budgets and quick turnaround — with dresses taken home the same day. Dotty Bridal, which is our main shop, has a slightly higher price point, as everything is completely bespoke — taking 6-8 months to arrive from the point of ordering. Our latest addition, EDIT by Dotty, is our higher end brand — which houses our own UK-manufactured label, as well as some of the most exclusive sought-after bridal designers, including Nori Ivy, Vera Wang, and more.
Tell us about your team…
We're a growing team of 13! While a handful have been with Dotty since day one, we have some newer recruits too. But something we all have in common, is a passion for creating an unforgettable experience for our brides.
From stylists who handle day-to-day appointments, and the operational team responsible for steaming and prepping the gowns, through to the aftercare experts, marketing professionals, and more, everyone takes true pride in their role. Team is everything at Dotty, and is without a doubt the reason we're so successful today.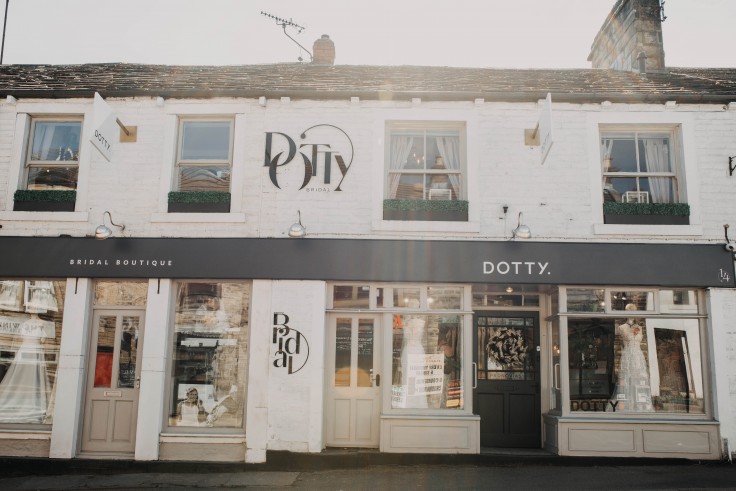 What makes Dotty Bridal special?
Definitely the team — the passion for their job shows in everything they do, and every employee brings something so unique to the table.
Not your traditional bridal boutique, we talk a lot about making our appointments feel like a luxury experience here at Dotty. It's not just a case of trying on a dress and choosing the best one, it's about tapping into the expertise of our stylists and understanding what really works
What's your biggest business achievement to date?
While this is very general, I'd say progressing to the position the business is at now — not just having three boutiques, but a solid direction for growth, and a team that's so invested too.
I think so many business owners are hung on profits and turnover, but that's not what's important from my perspective. The biggest milestone is knowing that everyone is happy and feels fulfilled at Dotty — and driving that organic growth together.
How long have you been based in Yorkshire?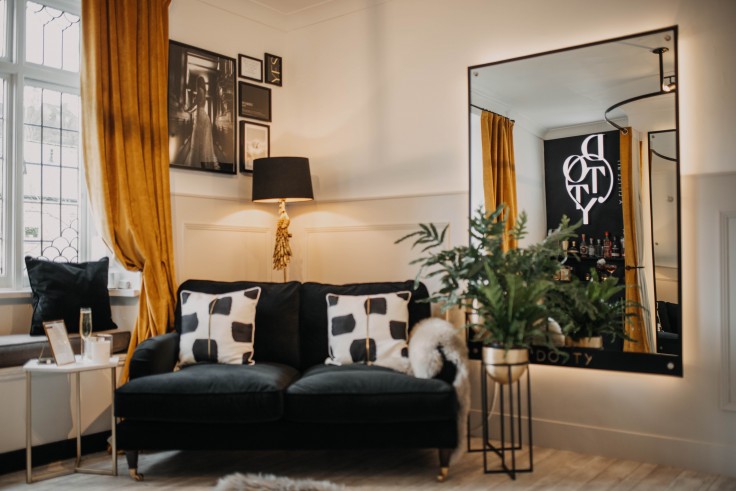 We're coming up to 10 years now in Holmfirth! Off The Peg was originally based in Denby Dale, and Dotty was just around the corner from where it's located now. The need for new, larger premises spurred the move — but we couldn't stray too far from our roots!
And, what's your favourite thing about the county?
Oh, everything! I'm probably the best person to ask this, because I just love Yorkshire. We're so lucky to be surrounded by such beautiful scenery, and friendly faces. The whole region feels so much more comfortable than anywhere else I've visited.
When you're not hard at work, what's the one place you love to visit in Yorkshire?
I would have to say Cannon Hall — not necessarily the farm itself, but more of the surrounding land. Again, it's just such a beautiful place to visit, plus it's really local, which means it's easy to take the kids if we fancy a nice walk or bike ride.